Celebrating
76 years

of quality,

family-friendly radio!



Morgan Celebrates 50 Years in Radio!


May 2013 marks 50 years in the radio industry for WMBS's own Jim Morgan (a.k.a "JM in the AM")!

Recently, the Pittsburgh Tribune-Review did a story looking back on Morgan's career.

Click on Jim's picture to read the article! Here's to 50 more years of a Uniontown staple!

WMBS, Maust win Awards!

The 2013 Pennsylvania Association of Broadcasters (PAB) Awards for Excellence in Broadcasting have been announced, and, for the fourth year in a row, WMBS has been honored at the statewide level!

Pastor Roland Maust (pictured above at last year's awards banquet) has won two awards: Outstanding Radio Series ("Fayette County and the Civil War" - second year in a row) and Judge's Merit Award for his weekly program "Grace to You," which airs Sundays after the 8AM news.

WMBS has now won six PAB awards in the past four years! Click Pastor Maust's picture to see a complete list of this year's winners!

Have You Heard Mario and Bill Yet?

Mario Porreca and Bill Alexander host "Just Cook It Radio" every Saturday morning following the 9AM (Eastern) news! Miss an episode? Click the burger above to visit the Just Cook It Radio website!

Attention Mobile Phone listeners -


There is a new phone app to listen to WMBS.
Click
here
for details.
Who is Brad Bishop?
Click to "Like" WMBS on Facebook!
Check out the live broadcast schedule page!

Your chance to meet some of your favorite personalities, win prizes, and learn more about what's going on in your community!

We want your feedback!
Visit our Contact WMBS page and tell us
what you like, don't like, and would like!
- 2013 Judge's Merit ("Grace to You")
- 2012 & 2013 Outstanding Radio Series ("Civil War History")
- 2012 Outstanding Radio Commercial ("Economy Furnace")
- 2010 & 2011 Outstanding Local Radio Newscast

Home of CBS News and "America's Best Music."


Check our broadcast schedule page to find out what will be on our airwaves in the near future!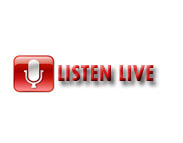 There is a new App for your phone to listen live!
(Click image for instructions.)

Powered by DirectoryM